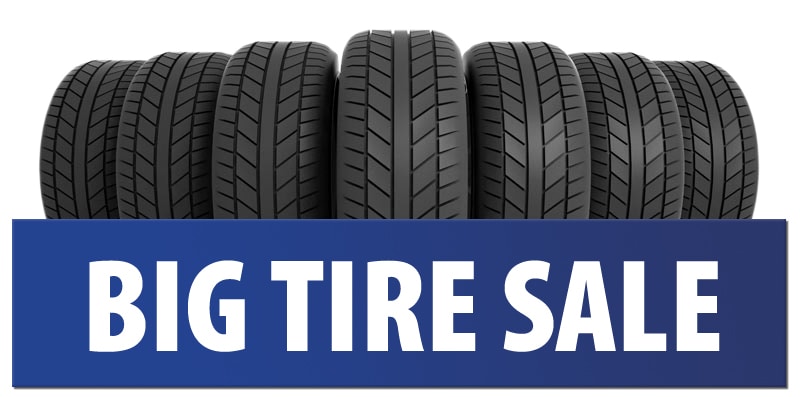 When it comes to your car, there are three things you can count on when you get your car serviced, and tire maintenance is #1. Landers McLary Subaru offers new tires and tire services in Huntsville, AL and all surrounding areas. In addition, we have tire specials and installation specials to make the crunch of getting tires for your car a bit more cost efficient for your wallet. We offer tire specials for Subaru vehicles, and the same tire deals for cars of all makes and models!
But, how do you know your car tires need to be replaced?
Remember that your tread is there to grip the road and divert water from under your tire to improve traction and prevent/reduce hydroplaning. Tires become unsafe when they're worn, and once the tread is down to 1/16th of an inch (1.6mm), the tire is no longer safe.
Check your tired tread regularly. You can always use the penny rule: Take a penny, and place it upside down with Lincoln facing you in the center of the tread (at the thickest part of the tire). What do you see:
Top of Lincoln's head or the copper above it-replace tires immediately.
Lincoln's hair on the top of his head is partially visible-time to set an appointment in the near future.
Cannot see the hair on the top of Lincoln's head (inserted enough that the tire tread is at least as deep as Lincoln's forehead)-your tires are good!
We want to ensure that your tire maintenance is up-to-date, so at Landers McLarty Subaru , we offer a few different services for your tires ensure longevity and safety of your tires:
Tire Inspection
Wheel Alignment
Tire Rotation
Tire Balancing
Currently, we are offering: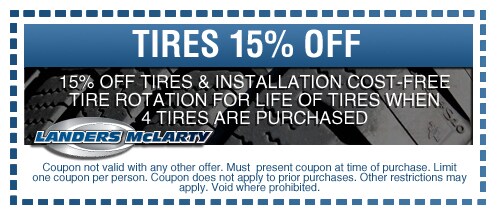 Landers McLarty Subaru offers full tire service along with a variety of name brand tires at competitive prices. We proudly serve Birmingham, Chattanooga TN, Nashville TN, and surrounding areas in the great state of Alabama!
See more about our tire specials here: http://bit.ly/17b2vEF