Upload your Cute Dog for a chance to WIN BIG!

Just upload a photo of your incredibly cute dog for a chance to win a $250 PetCo gift card!

The sky is the limit and creativity is encouraged, let's see the Glamour Shots!
Entries will be received from March 18 - 31, and from April 1 - 5 we invite you and your friends to come and vote on the cutest dog to determine the winner!
How To Enter:
Visit http://a.pgtb.me/ZKjrsX for complete details, rules, and to enter!
Upload a photo of your cute dog and encourage your friends to come vote starting April 1!

Share and like the page for more followers and votes!
FAQ:

Photo submission period: March 18 - March 31
Voting Period: April 1 - April 5
The winner will be announced on Monday, April 8.
*If multiple entries are tied for the win because the entries receive the same number of votes, the dealership will have a drawing to determine the official winner.
Submit today!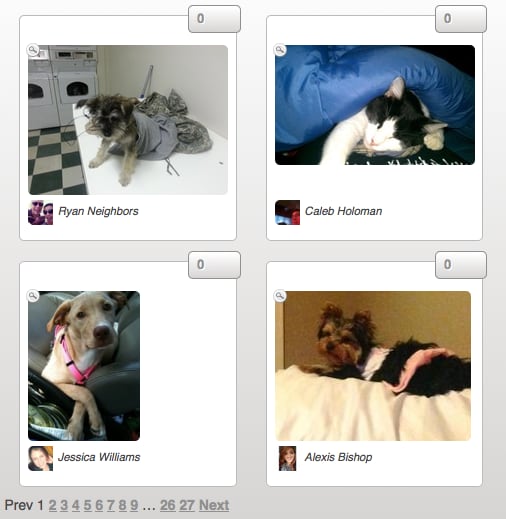 (Pictured above is just a glimpse of voting, this is NOT the actual voting page)